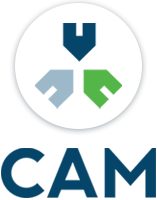 ABOUT US
Often we find that the most complex questions are solved by the most simple answers. At CAM we believe in a back to basics approach to Association management. We understand that our customers come to us with individual needs, requiring individual attention. Our team of professional community managers, maintenance technicians, office assistants and certified accountants work hard to ensure that each Association receives the time and consideration it deserves.
It's simple. We take the guess work out of managing your Association. Our management experience and services are tested and proven in dozens of communities like your. Let us simplify the process of running a successful Association for you.
MEET THE TEAM:
From new developments to existing community associations, our skilled Account Managers believe that when excellent customer service is given, customer satisfaction is guaranteed.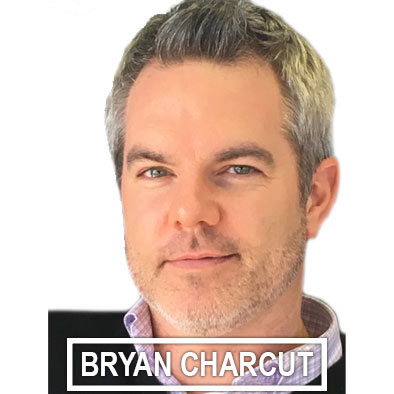 Bryan established CAM in 2004 after working in property management for several years. His goal was to provide communities a dedicated resource in management services for Homeowner Associations. In past, he has earned a real estate license both in Kansas and Missouri and participated in the Institute of Real Estate Management. Bryan is also a Certified Manager of Community Associations (CMCA) as well as an Association Management Specialist with the Community Association Institute. His mission for CAM is simple: to be recognized as the property management company with the best customer service in Kansas City.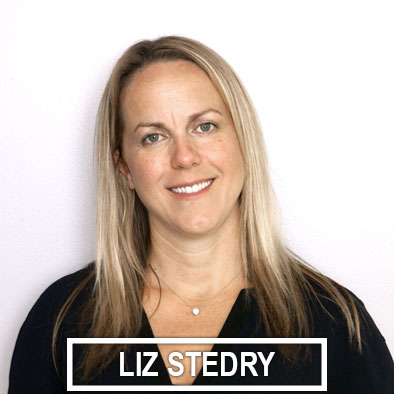 Liz is a veteran of residential and association property management with 21 years of experience. She joined CAM in 2006 and was offered the position of Vice President of Association Management in 2016. Liz has held designations from the Institute of Real Estate Management and the National Association of Residential Property Managers, and currently holds the titles of Certified Manager of Community Associations (CMCA) as well as Association Management Specialist (AMS) with the Community Association Institute . A true jack of all trades, Liz excels in building vendor relationships, capital forecasting, and bridging the divide between Board and membership to the benefit of the entire community.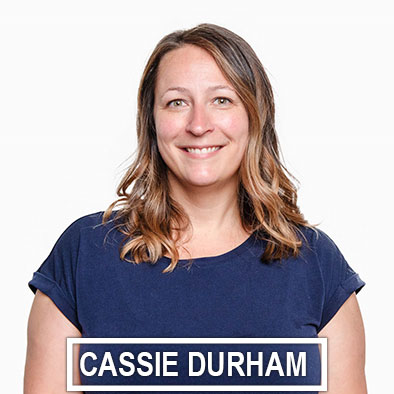 Cassie joined CAM in 2018 with a background in property management. A native of Kansas City, Cassie is a hands-on HOA manager with an eye for detail and dedication to serving the communities she represents. CAM is happy to have Cassie onboard and we look forward to celebrating her achievements within our current portfolio and beyond.
"The challenges of effectively managing an urban condominium property can't be understated…CAM provides the leadership and management services essential to our Homeowner's Association. We couldn't manage all the complexities of our property without their guidance."
James B. Carolan, President
Madrid Homeowner's Association
"Community Association Management (CAM) has managed our homes association since 2008. Our Community Manager, Liz Stecklein, and the CAM staff have always been professional while providing sound advice, making recommendations about policy and procedure, following up efficiently and enthusiastically. Our community has benefited from their management. CAM's efficiency and hard work will exceed expectations. With complete confidence, I recommend CAM to all homes associations."
Nina Maurer, Board of Directors
The Links at LionsGate
"Last year our area was battered by a storm which damaged, in one form or another, all eighteen of our buildings. The insurance claim exceeded our annual dues income by more than three times. The prompt service, verification processes implemented and the coordination of quality contractors while keeping the homeowners apprised of the scheduling for repairs and annual maintenance was exceptional. CAM brought everything in on time and under budget. Although our five member board is very active, we would not consider doing our job without their guidance. It is the personal touch of our Community Manager together with the support and experience of a professional group like Community Association Management that makes living in a managed community worry free."
Bonnie Sullivan, Board of Directors
Bellevista Village Condominiums
"I have worked closely with CAM Community Managers on all types of home associations throughout the KC metro for the past ten years. Time and again, they have proven themselves to be consummate professionals in community management. Their diligence and desire to be proactive problem solvers is a great benefit to the communities they manage."
Barry Burson
Paradise Asphalt