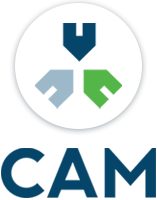 If you have a problem with your property, we have a solution.
Our passion for homes and their owners, as well as our expertise of HOA management inspires us to always be seeking the best practices that will provide you with the best results for your unique HOA.

SOLUTIONS
Our strong bonds and relationships within our community have helped us to establish an ease of service for all who work with us. With CAM, you will never be left to second guess what is going on with your HOA. We listen to your needs, assess the best course of action, and then implement a solution to your problem quickly and efficiently.
CAM's consistency of service is unlike any other in HOA management. If you have a problem, we have a solution. It is as simple as that. Our proven solutions keep you satisfied and moving forward as though nothing has ever even happened.
We are experts in home association management, meaning, there is no problem that we have not seen and already fixed. We utilize our years of experience and strong professional relationships within the community to find and set into action the best practices for you and your home association.
Buying power is important, which is why we have worked hard to establish ourselves in the home association management community. If you have a problem that needs solved, we have already done the legwork to make sure that an appropriate solution reaches you timely and efficiently. We believe that we are the best of the best, and that you deserve nothing short of that same tier when solving your community's roadblocks. You deserve top notch service, so we provide it.
When you have a problem with your property, we have an answer. Whether the problem takes you by surprise or has been lingering for some time, we are always ready and willing to step in to get it fixed.
Trust CAM with your HOA needs, and you will never be without a solution.