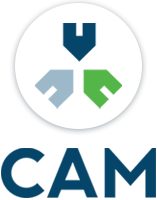 "Get closer than ever to your customers. So close that you tell them what they need well before they realize it themselves."
- Steve Jobs

CONSULTING
The CAM Consulting strategy is simplistic. We are client-driven and provide services based on our thoughtful and detailed analysis of your individualized community and its homes. Our services are adjusted to fit the specifics of each client and the needs of their association and development.
CAM's success comes from helping others succeed, so our home association management consulting is geared completely with you, the client, in mind. Our consulting process will assist you in meeting the goals for both the short and long term life of your community. We will be there every step of the way as you create your community, whether that includes our assistance on the incorporation or even as a planner of your financial strategies.
Prior to consulting proposal, we create a detailed dossier, familiarize ourselves with the physical aspects of your community, conduct market research, and provide a personalized financial analysis that we will use to help your home association thrive. An explanation of benefits is also included in each consulting agreement so that you can visualize on a regular basis the value CAM Consulting is adding to your community.
Each community is unique, which is why we put so much time and effort into assisting individual clients with creating the best HOA possible for their property. CAM is committed to your success every step of the way, and we look forward to getting to know you and your community better through our work together.
New Development
Governing Doc Review
Dues Projection
Built-Out Budget Projection
Correspondence with On-Site Agents
Special Projects
Financial Structure and Prep
Defining Shared and/or Common Area Locations and Budget
Site Inspections and Progress Reports
Management Workbook
Marketing Program Assistance
Insurance Analysis
Welcome Packet Generation
---
Project Management
Capital Project Scope Design (Reserve Repair and Replacement)
Vendor Bid Correspondence
Annual Contract Bid Program
Site Inspections
Development of Project Needs Outlines
Implementation of Community Improvement Programs
Assist Associations in Obtaining an Appropriate Reserve Study
Supervise On-Site Facility and Staff
Common Area/Maintenance-Provided Recommendations
Administration & Marketing
Common and shared area utility audits and recommendations
Implementation of Preventative Maintenance Programs
Homeowner/Resident Correspondence
Official Record Keeping and Filing
Drafting and Implementation of SOP for Board Members and their Committees
Marketing Program Assistance
Manage and Maintain a Current Homeowner Directory
Welcome Package for New Homeowners
Website Maintenance & Management
Accounting & Operations
Annual Budget Prep
Forecast Workbooks
Monthly Financial Prep and Analysis
Accounts Receivable and Collection Tracking
Lien Filing
Account Payable Processing
Late Fee Assessment
New Member Set-Up and Title Company Billing
Annual Business Filings and Tax Return Processing
Attendance at Board of Director Meetings
Prep and Distribution of Annual Meeting Notices, Proxies and Ballots
Meeting Organization and Agenda Generation
ARC Reviews and Processing
Multi-Family
Due Diligence
Market Study Diagrams
Tax Credit Compliance
Budget Analysis, Prep and Generation
Fair Housing Practices
On-Site Training Checklist for Management Staff
Unit Make Ready Programs
Preventative Maintenance Programs
Management Workbook Reporting
Annual Financial Analysis
Marketing Structure
Community Preservation Programs
Capital Expenditure Programs
Property Shopping Reports
CAM Business Partners
Alliance Association Bank
SmartWebs HOA Management
Caliber HOA Accounting Software
Community Association Institute
SouthData Communications
Page Per Page Design, Print & Mail