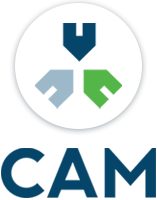 "A customer is the most IMPORTANT VISITOR on our premises.
He is not dependent on us. WE ARE DEPENDENT ON HIM.
He is not an interruption in our work. HE IS THE PURPOSE OF IT.
He is not an outsider in our business. HE IS PART OF IT.
We are not doing him a favor by serving him.
HE IS DOING US A FAVOR BY GIVING US AN OPPORTUNITY TO DO SO."
– Mahatma Gandhi

HOA
Community Association Management (CAM) is a full service, local homeowner association management company that specializes in the management of single family homes, townhomes, and condominiums. Our mission is for your homeowner's association to support its members by protecting property values, improving the aesthetics of the community, and creating an enjoyable facility atmosphere.
CAM uniquely approaches each community we partner with to develop a management proposal and plan to ensure the community's goals are met within budget and in the time frame communicated. Our credentialed property management professionals will help guide you through every facet of association management including the creation of new policies and procedures, enforcement of restrictions, review of governing documents, annual budgeting, collection of HOA dues, contract negotiations, and ultimately assisting the Board with all matters relating to the ongoing success and development of your community.
At CAM, we understand that our reputation has been earned one association at a time. Through the success of each HOA, and through the satisfaction of each homeowner living within that community, CAM has built a foundation of service unmatched in the Kansas City marketplace.
We look forward to the opportunity to learn about your home association and how our services may benefit you and your neighbors. At CAM, your home association is our top priority.
HOA SERVICES:
Routine Physical Common Area Inspections and Reports
Routine Walk-Through Inspections with Service Providers, and Reporting to the Board of Directors
Architectural Review and Processing of Plans
Enforcement of Governing Documents/Rules & Regulations
Implementation of Preventive Maintenance Programs for Common Area Components
Procurement of Bids for Maintenance, Reserve Repair and Replacement Projects
Resident Communications
Assessment Billing
Accounts Receivable
Accounts Payable
Collection of Delinquent Assessments
Insurance Coverage Analysis
Utility Audits and Recommendation
Annual Budget Preparation
Value Enhancement Recommendations
Drafting and Implementation of Policies and Procedures for Board of Directors & Their Committees