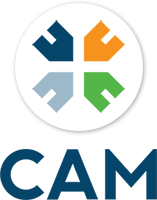 "If your actions inspire others to dream more, learn more, do more and become more, you are a leader."
– John Quincy Adams

NON-PROFIT
CAM Non-Profit (CAM-NP) evolved as a natural extension of the home association management and financial services we offer to community associations, builders, and developers. Recognizing the unique challenges facing the smallest nonprofits in and around our community, we established CAM-NP to provide excellent financial, operational and administrative support to groups that would benefit from our HOA services.
As a Non-Profit, we believe that your focus should be on your costumers and community, so we take on specific administrative and financial tasks allowing Executive Directors and Program Directors to focus on their unique mission driven work. We take the guess work out of your home association management, and leave you to accomplish your goals with no roadblocks.
CAM-NP was established to help you help your community. Because of that, we provide cost effective and solution oriented consulting and monthly management geared specifically to small nonprofits with a focus on empowerment and growth. Our combined years of expertise, mixed with your passion for your specialized projects help to create an ease of business unparalleled to any other within the home association management community.
With over ten years of experience, we provide administrative support, financial transparency and strategic problem solving to ensure the continued success of your mission. At CAM-NP, we dedicate our HOA management skills to the betterment of your goals, because it is our mission that you see out yours.